There are some people who ever ask me, how many languages are your strengths?
LOL~~~ I have no strength in other lang except Bahasa Indonesia. I swear that I'm not good in speaking foreign lang, even for English....I tell you with plain that
I'm still trying to achieve
my highest TOEFL score on 500. And I still cant speak English fluently.
So guys...stop saying I'm great, because I do not like what you think.
Even now I still pleading for help to the Google translator.
The only thing that might be my strengths is I have a willingness to learn a foreign language, practice it and never embarrassed by the limitations of my ability.
Why I do not feel embarrassed even if I am wrong and maybe there are people who laugh at my mistake, it's all because I DON'T CARE....
Foreign language is not my language.
I am a citizen of Indonesia, where I've pledged myself to speak to each other Indonesian youth, namely BAHASA INDONESIA.



That is why, I was never ashamed.
But otherwise I would be very embarrassed if I can't speak Bahasa Indonesia, while I am the Youth of Indonesia.
One day I met a Filipino guy who immediately greeted me with
:Apa kabar ?
I'm just surprised because he knew my language.
Then suddenly he said

:Kamo cantik, ako sinta padamo
Well...hahaha...if only he was an Indonesian guy
I've glared angrily to him, how could he said that statement ? Moreover, it was my first day to met him.
For Indonesian girl like me, it was such an impolite statement. But instead, I just smiled at him and correcting his Bahasa Indonesia.
: It's not "Kamo cantik, ako sinta padamo" but "Kamu cantik, aku cinta padamu". Do you know the meaning ?

: Yes, it's "nice to meet you".
: Hahaha...no it's not ! It is "Maganda ikaw, mahal kita"

Then it was he who back surprised, because I speak in his language.
So now, how could I speak Tagalog, Melayu, Japanese, Arabic, Korean, Indian and other lang ? Ah, do not think that i'm expert in 'em. No, I'm poor. But I like to greet somebody in their own lang...just to appreciate 'em and make 'em proud to their lang. It's like when the filipino guy greeted me.... Here my tips !
Step 1

.
Show
your
interest in learning foreign languages and be courageous to speak up
.
Because if there is no interest there would be no willingness to learn. Force it would not be fun
.
Step 2

.
Find a place of quality language courses to learn, or if you want to learn on your own, find a friend who can teach you.
Step3

.
Look for friends who come from the same country with a language that you want to learn. Find some overseas friends. The easiest way to get 'em is by
social networking on the internet.
Step4

. Be nice to your overseas friend...
should never be ashamed to speak and say hello
.
Step5

.
Invite them to discuss and ask them to occasionally use their language.
Look for a fun discussion topics which is suitable for you to talking about, so you do not just learn about the language ... you can become a real friend and exchange information and share knowledge about anything as well.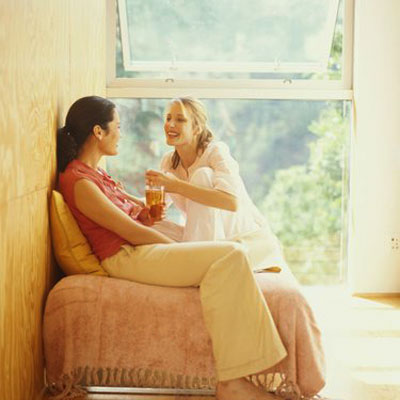 ah, I cant guarantee this tips...but honestly, this is the way I make my overseas friends and learn their language. Good Luck !!!